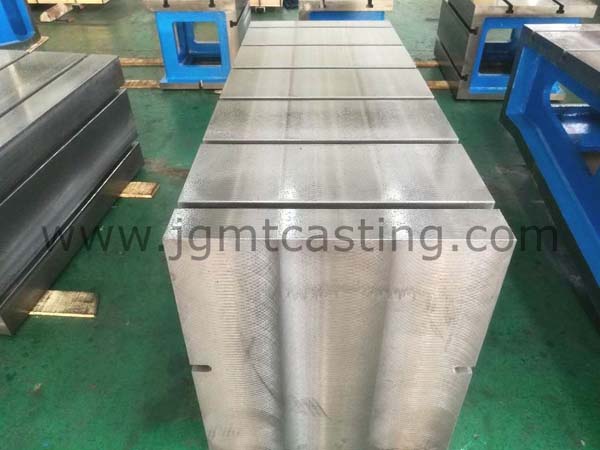 Cast Iron T Slotted Angle Plate
Jinggong Cast Iron T Slotted Angle Plate has exported to customers in the USA, Canada, Italy, Belgium, the Netherlands, etc. with the main technical information:
1. Cast iron, nodular iron or steel made angle plates, used as workholding fitted on floor type horizontal boring mills.
2. GG-25 grey cast iron made or other materials made angle plates, twice annealing heat-treatment to eliminate internal stress to maintain high precision free from distortion in the long time operations.
3. T-slots as per DIN650 specifications or other types of slots defined by customers can be machined on these angle plates.
4. Flatness accuracy as per DIN876 specifications or specified by customers.
5. Any sizes can be manufactured according to the user's r drawing or detailed requirement.
6. The picture shows the angle plate 1500x800x800mm with material GG25 and T slots 22H12.