How to debug the cast iron floor plate reasonably?
2021-12-03 16:09:16
1. Put the cast iron floor plate on the ground, adjust the stability of the four corners, and fine-tune the movable feet to make it stable.
2. Place the board on the support and adjust the position of its fulcrum to make it as close to the center as possible.
3. Adjust each leg to make each fulcrum force evenly and use a level measuring instrument to detect the horizontal state of the board and fine-tune the relevant fulcrum until it reaches the horizontal position.
4.After the initial adjustment is qualified, the cast iron plate is allowed to stand for 12 hours and then copied.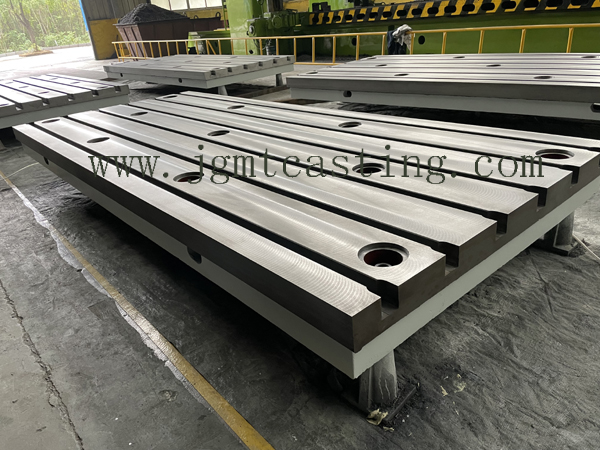 cast iron floor plate
Jinggong Measuring Tools Producing Co., Ltd is specializing in manufacturing and exporting all kinds of cast iron products,especially for cast iron floor plates, cast iron surface plates, cast iron clamping plates, cast iron angle plates, cast iron box table and other machine tool castings. The products have the features of reasonable design, stable structure, superior quality and competitive price.